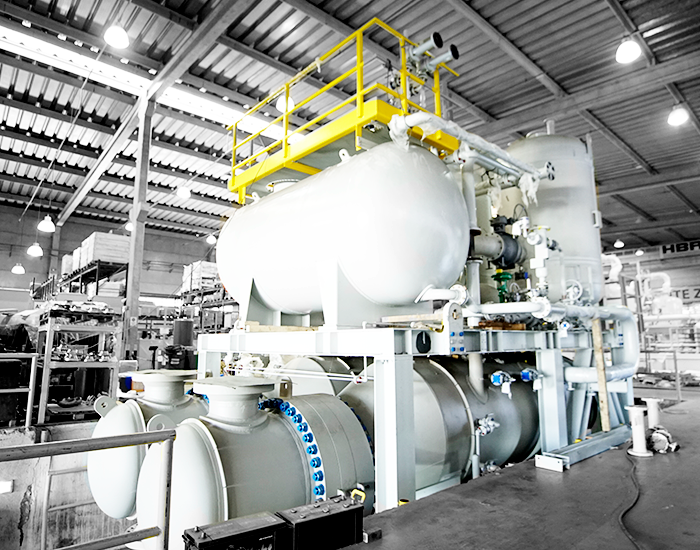 HBR dew point control units applies refrigeration technologies ensuring the gas characteristics will meet your specifications all the time. Typically applying oil-flooded screw technology, DPCU are a key element on gas processing plants, with several advantages when compared to conventional Joule-Thomson systems.

HBR has provided one of the largest and most complex dew point control unit for FPSO application in the world, all manufactured and tested in our dedicated workshop for custom solutions in São Paulo, Brazil.
Typical Refrigeration System characteristics:
Compressor: Oil-Free Screw Compressors
Flow: 20,000 to 90,000 kg/h
Discharge pressure: 1050 to 1250 kPa(a)
Motor Power: 300 to 1100 kW
Voltage: 6600 to 13800 V
Frequency: 50 / 60 Hz
Operation in hazardous area arrangement: 2 compression and 2 process skids
Weight: 40 to 200 ton
Certification (BV, DNV, ABS) approved
For standard refrigeration systems for industrial application, visit www.refrisat.com.br/en, also part of HBR Holding.
Pricing and Availability