Centac® Centrifugal Air Compressors
Over 100 years of Oil-Free Innovation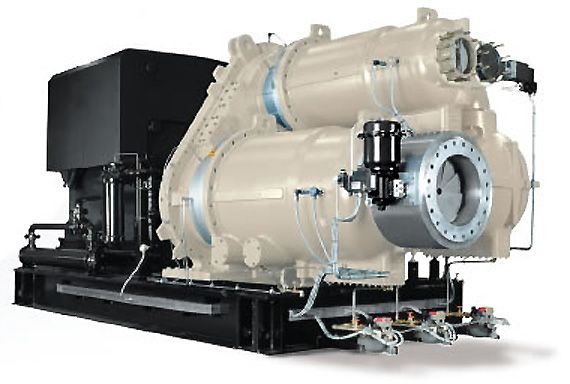 Ingersoll Rand introduced the first oil-free centrifugal compressor in 1912, and over the decades we've continued to develop rugged, reliable, industry-leading compressor technologies. Ingersoll Rand has become the leader in oil-free centrifugal compressed air because our technological advances are designed for the specific performance needs of our customers' industries. No matter what the application, Ingersoll Rand centrifugal compressors help eliminate inefficiencies, contaminants and breakdowns that can result in costly downtime, product liability or damage to your brand reputation, while reducing total lifecycle costs.
Superior Design, Superior Life
Fewer moving parts means less downtime
Dynamically balanced rotor assemblies ensure extremely low vibration
Carbon ring seals minimize air leakage
Lowers cost of ownership
Diffuser / seal cartridge / carbon ring seals / plain bearing / built-in coolers / thrust bearing / vibration probe / reverse thrust bearing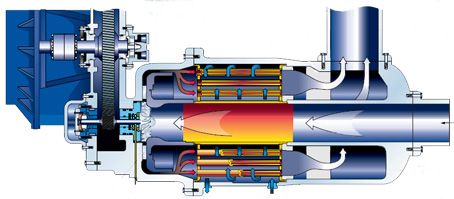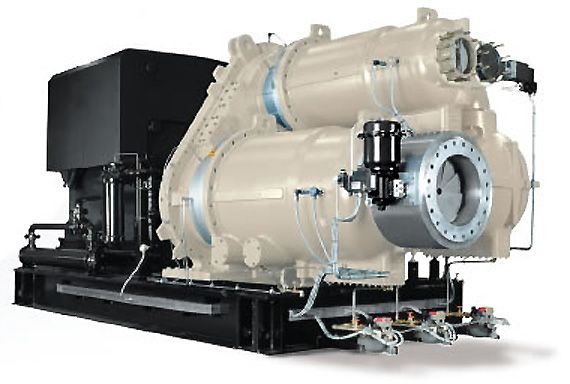 Optimized Components and Systems / User-Friendly Operation and Accessibility
Multi-stage compressors combine performance with energy savings
Advanced impeller design provides maximum pressure control over the widest operating range
Easy-access components make maintenance faster and easier
Simplified compressor design provides longer intervals between maintenance
Maximizes uptime and reduces energy use and operating costs
The first to be certified ISO 8573-1:2001 Class 0, our oil-free centrifugal compressors offer efficient, economical and reliable solutions for delivering compressed air. These highperforming, versatile compressors provide 100% oil-free air in all operating conditions.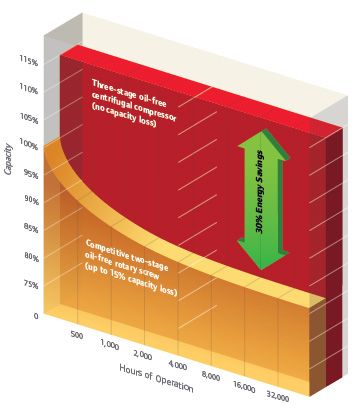 Greater Capacity for Greater Efficiency
Ingersoll Rand centrifugal compressors offer up to a 15% capacity advantage over competitive two-stage, oil-free compressors. This advantage increases to as much as 30% as our capacity remains constant, while competitive capacities decrease by up to 15%.
Advanced Centrifugal Control
Optimize Your Compressed Air System with Xe-Series Controls. The Ingersoll Rand Xe-Series controller uses the latest control algorithms to help lower energy consumption. Built-in control logic ensures system reliability by precisely managing discharge pressure and maximizing throttle range. The controller's intuitive, high-resolution color display makes critical information quick and easy to find. And with web-enabled alerts, the Xe-Series controller helps you maintain optimal operation automatically.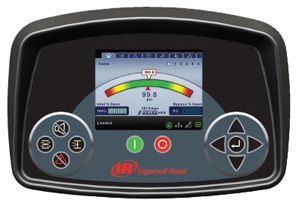 Low Pressure 0.35-2.10 bar g (5-30 psig)

Flow

Power

Model

m3/min

cfm

kW

hp

CH5

42 – 80

1,300 – 3,000

132 – 270

175 – 350

CH6

90 – 160

3,000 – 6,000

270 – 430

350 – 600

   Standard Pressure 3.1-10.3 bar g (45-150 psig)

Flow

Power

Model

m3/min

cfm

kW

hp

C400

45-67

1,600-2,350

260-400

350 – 500

C700

54-119

1,900-4,200

200-700

300 – 900

C1000

127-212

4,500 – 7,500

350 – 1,300

500 – 1,750

3CII

187-280

6,600-10,000

670-1,600

900-2,000

C3000

270-420

9,500-15,000

1,000-2,400

1,500 – 3,500

5CII

450-850

16,000-30,000

1,500-4,600

2,000 – 6,000

   High Pressure 10.3-42.0 bar g (150-610 psig)

Flow

Power

Model

m3/min

cfm

kW

hp

2CII

90 – 130

3,000 – 4,600

750 – 1,300

1,000 – 1,750

C750

50-60

1,800 – 2,100

500 – 660

700 – 900

C1050

115

4,000

1,150

1,500

3C

140-285

5,000 – 10,000

1,300 – 2,250

1,750 – 3,000

4C

255-425

9,000 – 15,000

1,500 – 3,350

2,000 – 4,500