Compressors and accessories rentals for the most diverse needs and applications of the industry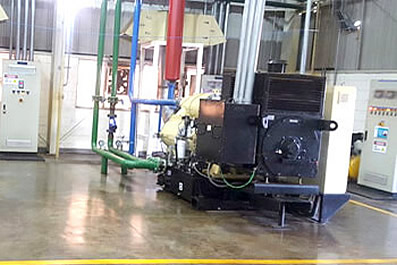 Short-term lease system with soft periods, in which for a fixed amount, equipment available in our fleet is installed immediately, to meet short delivery times, with efficiency and reliability. Rental indicated for emergencies, scheduled stops, need for stand-by equipment, increase or decrease of demand.
Benefits
KNOW THE DIFFERENTIALS THAT HBR OFFERS FOR SAFETY, VIABILITY, RELIABILITY AND EASE OF LEASE
Zero investment in fixed assets. The rental of equipment allows the supply of air, without investment of assets by the client, and can allocate the funds for other priorities.
Whether it is increasing or decreasing production, HBR's leasing service makes it possible to readjust the supply according to the specific need.
Upon termination or even before the start of the contract, HBR offers the customer the option of acquiring the leased equipment.
ANALYSIS OF LEAKING AND AIR CONSUMPTION
HBR offers within its leasing modalities several studies for optimization of compressed air, such as leakage analysis and consumption profile.
On purchasing of the rental service, you can reduce a direct percentage of the company's income tax, according to your cadastral situation.
As the leasing of equipment has a fixed monthly value, it makes it possible to predict and control all costs with compressed air.
24H CORRECTIVE MAINTENANCE
Committed to keeping air production constant, HBR offers immediate, 24-hour corrective maintenance under the lease agreement.
HBR controls and performs periodic preventive maintenance specialized to avoid possible maintenance stops, increasing the efficiency and reliability of the equipment.
Spare parts supply as standard contract: HBR provides all necessary parts for periodic maintenance.
LAST GENERATION EQUIPMENTS
Equipment tested, latest generation. In addition, all fleet equipment undergoes operation and performance tests before and after the leases.
Replacement of equipment upon finding irreparable damage is a commitment of HBR. For this, it has more than 150 equipment in its fleet of lease.
DELIVERY AND WITHDRAWAL FREIGHT
In addition to offering the option of collecting equipment at HBR, we offer freight delivery and withdrawal and even internal handling.
START-UP INITIAL SPECIALIZED AND TRAINING
To guarantee operation, HBR sends technicians to carry out the start-up of leased equipment, in addition to applying operating training.
HBR also offers the possibility to remotely monitor equipment, for on-time maintenance and monitoring of operation.
Available equipment for rental
Lubricated Electric Air Compressor
30 to 3000 Pcm
Oil-free electric air compressor
30 to 3000 Pcm
Oil-free diesel air compressor
900 to 3000 Pcm
High Pressure Air Compressor
30 to 3000 Pcm
Compressor de ar centrífugos
De 1000 a 5000 Pcm
Cooling and adsorption air dryers
30 to 3000 Pcm
Chillers and cooling towers
Compressed air tanks
From 250 to 5000 Lts
Hoses, electrical cables and connections