REFRISAT Cooling Towers are entirely sustainable, with affordable costs and specific resources for each need and application. Consult REFRISAT and find out what are the advantages and disadvantages of each process and what is the best option for your system.
Cooling Towers (open)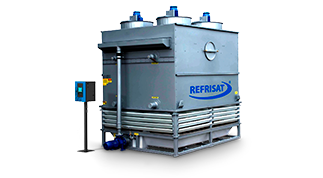 Cooling capacity up to 3,000 m³/h
Self-supporting body, built in FRP
Concrete or GRP reservoir
Multiple cells make up sets for high thermal and hydraulic capacities
Standard, low and quiet noise level
Cooling capacity from 3,000 kcal/h to 620,000 kcal/h
Options Termochiller or Termoregulador
Request a quote
Cooling Towers (closed)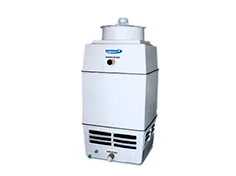 They differ from the open circuit cooling tower by incorporating an internal heat exchanger.
25% to 30% of water economy
Reuse water can be used in the replacement system
Cooling capacity up to 1000 m³/h
Self-supporting body, made of FRP or stainless steel or galvanized carbon steel platel
Stainless steel coil, galvanized carbon steel with fire or copper
Multiple cells make up sets for high thermal and hydraulic capacities
Standard, low and quiet noise level
Request a quote