US R-Series 37-160kW / 50-200hp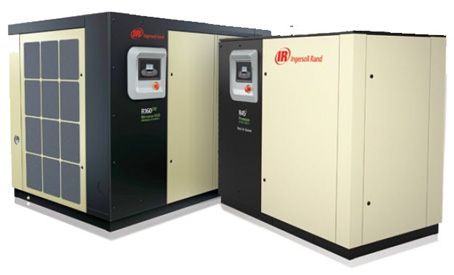 Rotary screw compressors in a class by themselves. Ingersoll US R-Series compressors offer the best of time-proven designs and technologies with advanced features to ensure the highest levels of reliability, efficiency and productivity..
Total Air System (TAS) option provides clean, dry air in an integrated package
Standard high-efficiency coalescing filter and integrated refrigerated dryer deliver ISO 1-4-2 quality air up to 38°C (100°F)
Patented 3-in-1 heat exchanger provides increased reliability and efficiency with a lower pressure drop
Minimizes installation costs and provides single-point maintenance and monitoring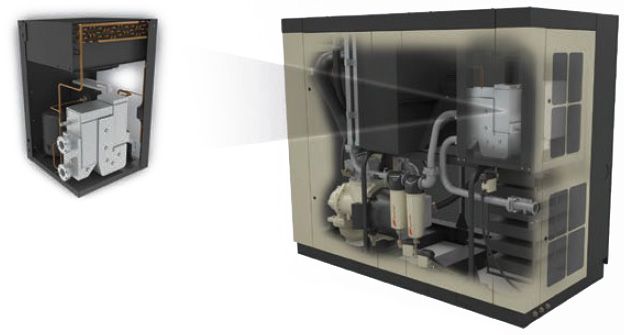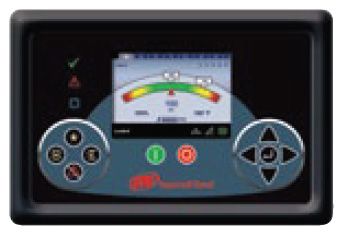 Features a high-resolution color display and intuitive operation for easy compressor control.
Web-enabled for remote compressor control and email notification of alarms
Sequence up to four R-Series compressors without additional hardware or software
Optimizes system performance with built-in performance analysis and trending
Customizable to operate in 30 different languages
Precision Airends - market leading reliability and efficiency
Precision machined rotors with duplex-tapered roller bearings
Two-stage airends available on 90-160 kW for trouble-free operation and low energy consumption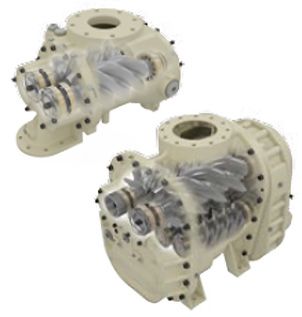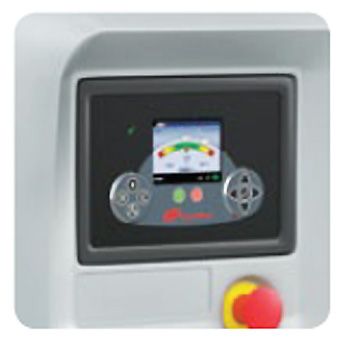 Progressive Adaptive Control (PAC) Protection
An integrated, intelligent system that continuously monitors key operating parameters and adapts to prevent unexpected downtime.
Scans and adjusts operating parameters in response to changes in filter condition
Real-time electronic maintenance indicators
Increases bearing life by eliminating water build-up in the coolant
Optimizes energy consumption and reduces noise by adjusting blower speed (on Nirvana variable speed drive [VSD] compressors)
A totally integrated, leak-free design using stainless steel pipes and long-life metal-flex hoses.
Superior elastomeric seals for repeatable leak-free connections
Vibration isolation system and metal-flex hoses extend compressor life and reduce noise
Reduces downstream contamination with stainless steel air piping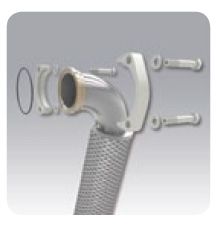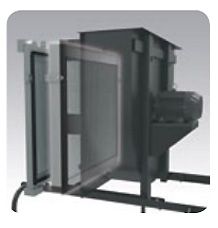 Improves efficiency, serviceability and noise level.
Standard electronic no-loss drain valves improve efficiency
Independently-mounted, free-floating air and coolant heat exchangers reduce thermal stress and are easier to clean
Lowers discharge temperatures, significantly reducing the energy required to remove condensate in downstream air treatment
Ingersoll Rand R-Series compressors include many advanced features that significantly lower lifecycle costs.
Innovative design, flexible choices
Mix and match variable and fixed speed motors with singlestage or two-stage airends to achieve the exact level of performance and economy your operation and your budget require. Deliver up to 15% more air with a two-stage airend* than a single-stage compressor, while consuming the same amount of energy!
EFFICIENCY FOR CONSTANT DEMAND – Fixed Speed Compressors
EFFICIENCY FOR VARIABLE DEMAND – Nirvana Variable Speed Drive (VSD) Compressors
PREMIUM EFFICIENCY FOR CONSTANT DEMAND – Premium Fixed Speed Compressors
PREMIUM EFFICIENCY FOR VARIABLE DEMAND –  Premium Nirvana VSD Compressors