API-619
10/08/2020 -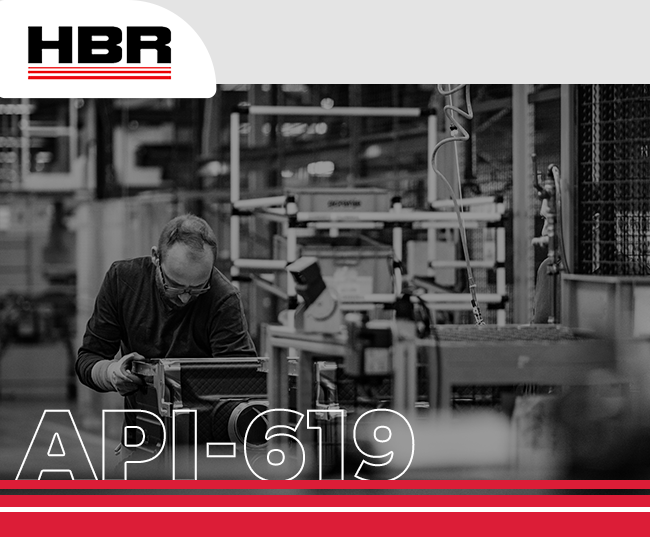 The Oil and Gas industry must follow the highest standards of safety, reliability and quality. The compressors used by this segment need to be adapted to these requirements and, thus, meet the challenges of high risk operations.
With that in mind, HBR develops compressors in compliance with American Petroleum Institute (API) standards, offering maximum control and performance to onshore and offshore operations! Engineering, technology and energy efficiency For over 35 years in the market, HBR has a team specialized in the manufacture, commissioning and maintenance of engineered equipment.
Based on this experience and expertise, our team designs positive displacement compressors of the rotary type, ideal for air and gas compression requirements in the chemical, oil and gas industries. Operations with compressed air, compression of natural gas and biogas are some of the processes that our compressor meets. Our equipment is available in one or two stage models.
Oil flooded or Oil free type. In addition, we provide complete solutions for our customers:
– Monitoring systems; Service plans;
– On-site training;
– Mechanical tests and documentation;
– Worlwide.
Count on performance gains and the peace of mind of working with specialized solutions, with all the support of a team that understands your challenges!