Integrated team: results
28/08/2021 -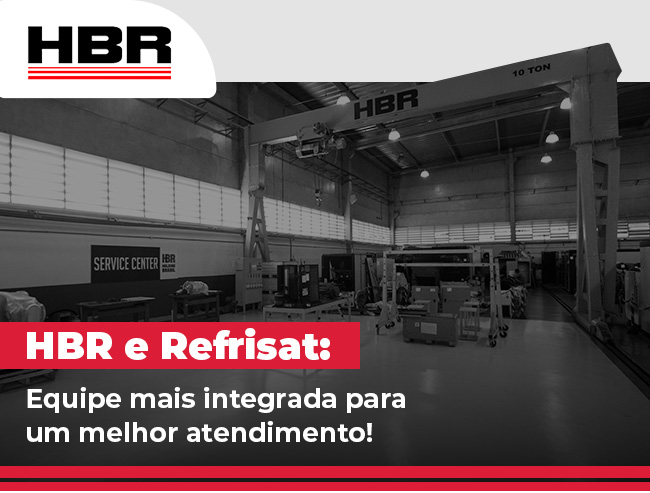 Since last March, the companies' Service and Maintenance Center
HBR and Refrisat unified their operations and started sharing the same space.
With over 25 years of experience, the site aims to ensure maintenance, replacement of parts, repairs, equipment overhauls, overhaul and tests on different sizes of equipment.
The change carried out brought numerous benefits and HBR Holding Brasil now has:
– Integrated maintenance team;
– More agility of execution;
– Better equipment for diagnosing problems;
– Test bench;
– More features for customers.