We are everywere!
15/07/2022 -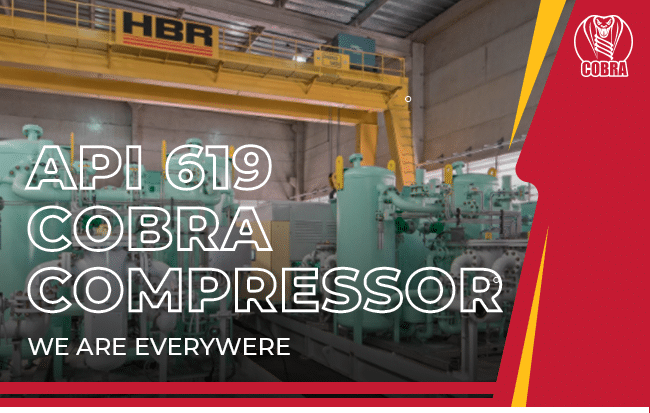 The API COBRA COMPRESSOR is all about getting the job done, it doesn't matter how far and how tough the environment is.
It offers an impressive array of innovative features that help you meet the highest demands of your industry, onshore and offshore, hazardous and non-hazardous.
We at HBR designed each part of the Cobra Compressor to ensure that energy consumption is reduced throughout your production and maximize your results!
Click and check out more about the new HBR solution!