Fluid transfer, handling and control solutions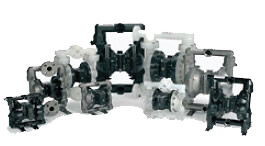 Aro® Equipments
Pneumatic double diaphragm pumps Aro
Double diaphragm pumps from 3/8 "to 3"
Flow from 40 L / min to 1041 L / min
Pumps in aluminum, polypropylene, stainless steel, acetal, PVDF • Diaphragms in santoprene, hytrel, teflon, viton or buna
Diaphragms in santoprene, hytrel, teflon, viton or buna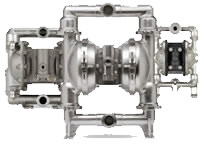 Pneumatic double-diaphragm pumps
Design with compression strap
316 L electro-polished stainless steel construction FDA
Flow rate from 45 L / min to 1041 L / min
Diaphragms in santoprene of medical grade and PTFE / santoprene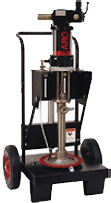 Piston pumps and extrusion systems
2-ball pumps for simple transfer and extrusion of materials with viscosity up to 100,000 Cps and 68,6 L / min
4-ball pumps for fluids with viscosity up to 12,500 cps and 124 L / min
Chop check pumps for viscosities up to 1,000,000 cps and 46,3 L / min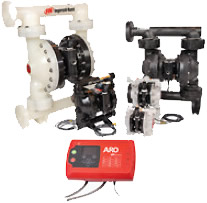 Aro Controller®
Closed circuit system achieves distribution repeatability within +/- 1%
Security control and monitoring via remote operation
Multi-pump control for two precise batch / batch processes
Controller accepts leak detection, liquid level control and proportional control
Remote triggers and alerts send operational data and can perform auto shut-down and keep you informed about maintenance needs
Seamless integration between ARO® Controller and EXP series pumps with electronic interface
We are here to find a perfect solution for your project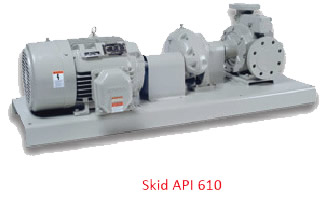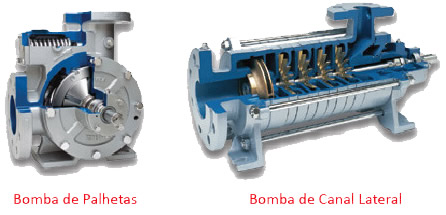 Special Equipments
For any need, HBR has specialized engineering for the development of fluid transfer and dosing solutions. We offer everything from the supply of equipment to the design and construction of complete equipment, mounted in skid with automation and instrumentation, meeting the most rigorous normative criteria, including packages meeting API standards for the chemical and petrochemical industries.

Other types of pumps:
Centrifugal pump for thermal fluids
Chemical centrifugal pump (magnetic seal)
Centrifugal chemical pumps (mechanical seal)
Centrifugal and vacuum pumps
Stainless steel centrifugal pumps
Screw pumps
2-bolt pumps
3-bolt pumps
Circumferential piston pumps
Internal and external gear pumps
High pressure diaphragm pumps/li>
Metering Pumps
Peristaltic sanitary pumps
Peristaltic pumps
Drum pumps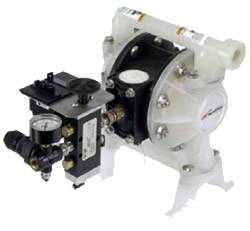 Acessories
Filters, regulators and lubricators
Controls
Fluid inlet / outlet
Assembly
Maintenance kits
Pneumatic valves and cylinders
Services and replacement parts
HBR has been in the industrial equipment engineering market for 30 years, which has enabled its team to also qualify for any routine inspection, preventive and / or corrective maintenance throughout Brazil. In addition to these services, the stock of spare parts helps ensure better equipment performance and more peace of mind for the customer.